New Year, New Career
Will 2019 be the year you finally take the reins of your career?
If you've been thinking about making a change in your career, the beginning of a new year is the perfect time for a fresh start. But, as with all things, there are some things you'll need to consider before taking that plunge.
What are the most in-demand skills right now?
Global talent shortages are at a 12-year high right now with 45% of employers saying they can't find the skills they need for vacant roles — and that number jumps to a staggering 67% for large companies (250+ employees).
These numbers span multiple industries — from manufacturing to mining, transport to trade — employers cannot find the people they need with the right blend of technical skills and human strengths.
This shortage for skilled employees puts plenty of power in the hands of qualified candidates, especially those in the following fields.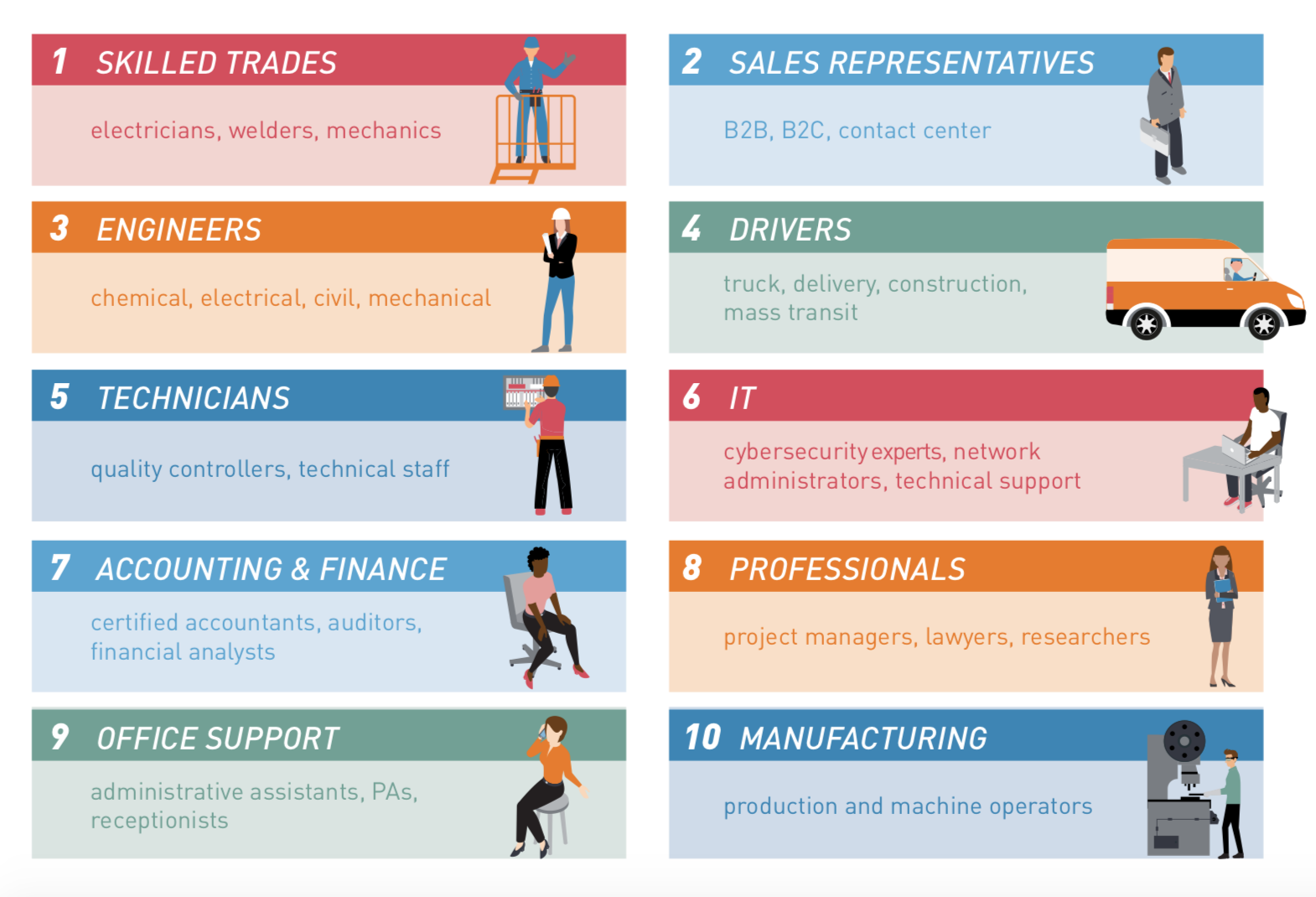 Want to know more about the talent shortage and how you can leverage it to your advantage? Read ManpowerGroup's Solving the Talent Shortage Report.
What are the top hiring sectors?
According to the latest Manpower Employment Outlook Survey (MEOS), each of the 13 major industries in the US are forecasting workforce gains for the first quarter of 2019.
The transportation and public utilities sector looks the strongest with a net employment outlook (NEO) of 28%, while San Diego has an NEO of 21%.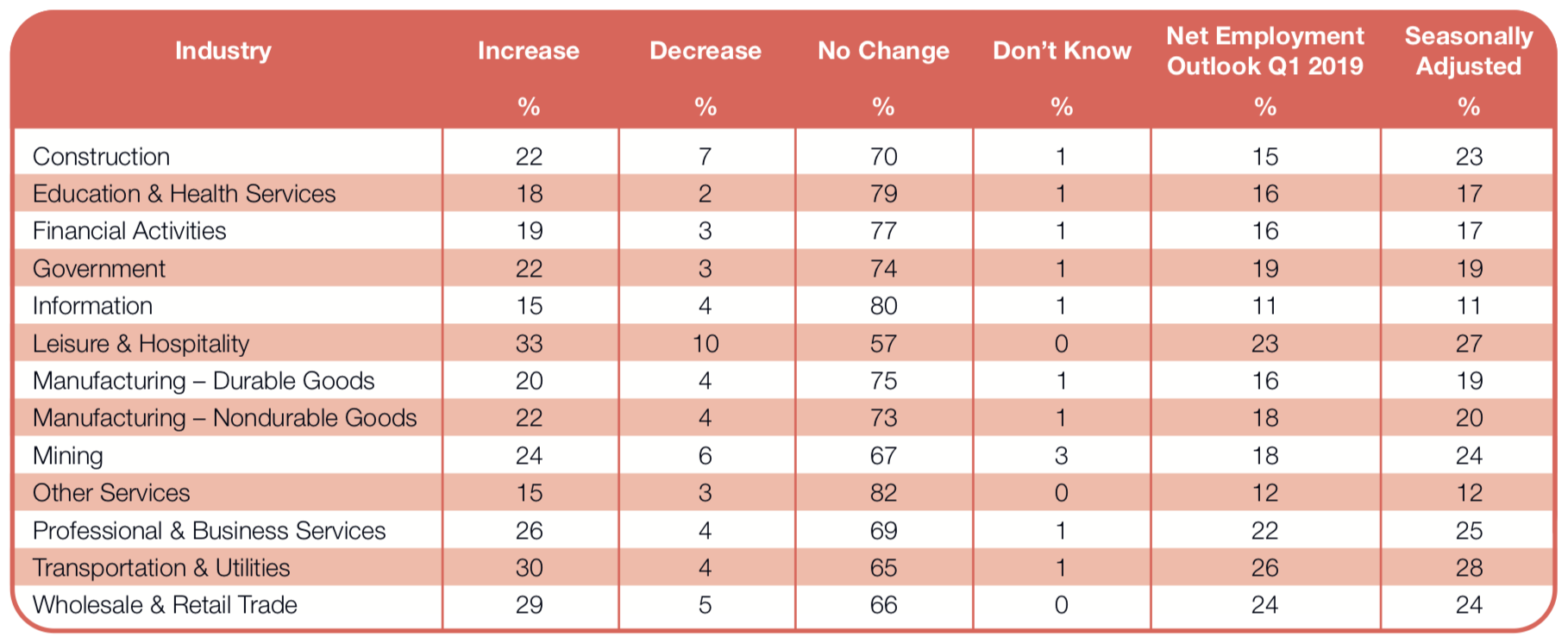 For a more complete look at the hiring trends for the next quarter, you can view MEOS Q1 2019. 
Where can you get the training you need to succeed?
There is no shortage of training and development programs available to those who want to upskill or become certified in their work.
Post-secondary institutions across California offer a multitude of upgrading options based on prior education, your career experience or simply which path you'd like to explore in your career.